Glass service | About us
We are the only original Glass Service in Serbia that has existed for more than 30 years.
Our network consists of 35 superbly equipped glass services with the highest quality tools for assembly and repair of auto and other glass. Our offer is based on original and replacement auto glass from the world's best manufacturers: Pilkington, Saint-Gobain Sekurit, Guardian, Fuyao, Lucas and XYG.
We offer the highest quality windshield, rear and side glass for all makes, models and types of vehicles, high quality films and headlight polishing service. The quality of the auto glass that we offer, the professionally trained staff and the high quality of the services that we provide make us the most recognizable brand in Serbia and the region. Welcome to Glass Service.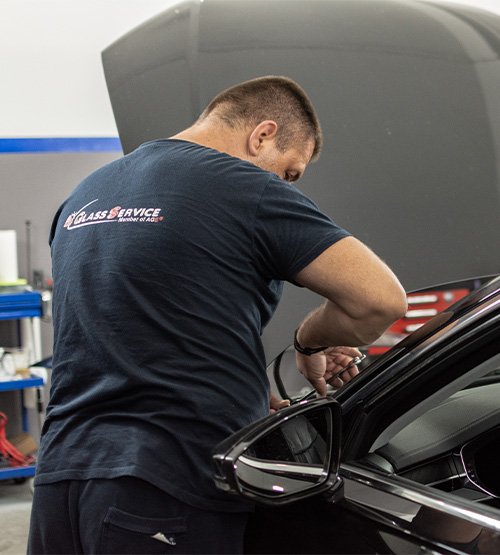 More than 30 years of experience
Glass Service is the only authentic service for installation, repair and tinting of windows for all types of vehicles. We have been successfully operating on the Serbian and regional market for more than 30 years.
Thanks to us, the words "glass service" have become as widely known and recognizable.
Glass Service - that's us. We are proud of the brand we have created thanks to hard work and effort.
Why Glass Service?
Our previous business was based on the delivery of fast, reliable and high-quality services and products. Thanks to this, we managed to sell and install over 1.2 million glasses in different types of vehicles.
We offer our customers and service users: the largest stock of glass on the Serbian market for all vehicles, the largest sales and service network in Serbia, the cheapest original glass in Serbia, the fastest and most reliable services, the best service technicians and equipment in service centers, and quality that we have been developing for more than 30 years .
With our glasses and services, you can sleep and travel peacefully!
Our network
Our sales network consists of 35 branches and service centers in Serbia. We have been developing the sales network for more than 30 years and it includes all major cities in Serbia.
Wherever you are in Serbia, we are here. If you ever have a problem with the glass on your vehicle in any part of Serbia, you will easily find our office and service.
For more information about the services we offer, the possibility of cooperation, as well as the glasses we sell, please call our call center.
Welcome to Glass Service.
How to contact us?
Are you interested in additional information about our products and services?
Call us now at +381 11 242 15 19 or email us at office@glassservice.biz